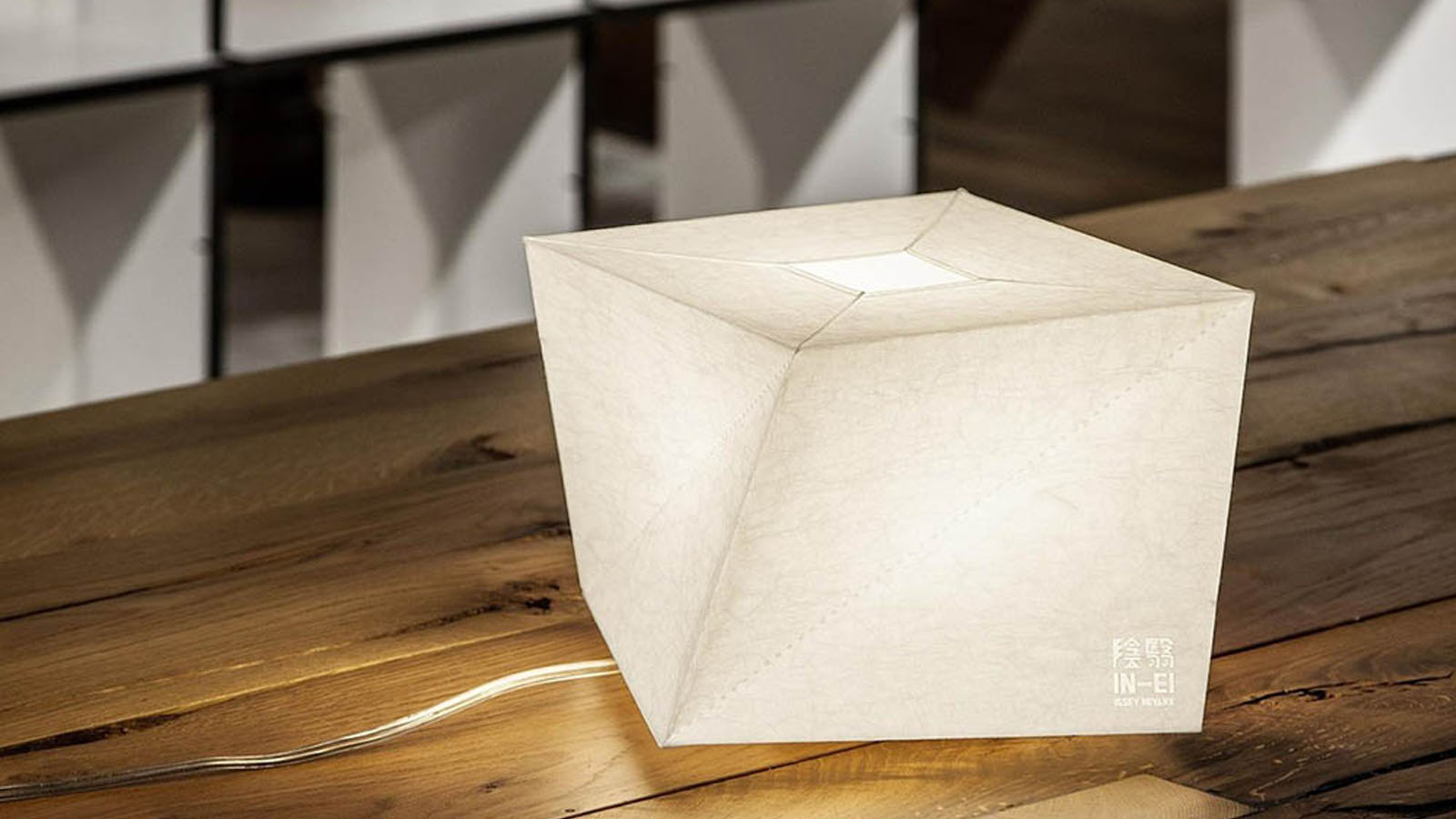 Recycled materials are re adapted into lamps that not only are beautifully shaped but also energy saving. This is the result of the mix of design and sustainability
The story of Mogura Mini starts in 2010 with the presentation of the product 132 5. ISSEY MIYAKE, fruit of the work of Japanese stylist Issey Miyake and his research and development team called Reality Lab.
The team puts together the study of textiles and of new technologies in an innovative mix of creativity and mathematic analysis. The basis of the research has been the quest for a special fabric capable of assuming and maintaining a 3D shape starting from a single piece of cloth.
This invention quickly went from the world of textile to the one of lighting, meeting the skills and interest of the Artemide brand.
In 2012 Artemide launches the lamp collection IN-EI, Japanese for "shadow, shade", which includes suspension lamps, table and floor lamps, range that includes the Mogura Mini lamp.
The technology used for these lamps was also created by Issey Miyake and consists in a material elaborated from recycled PET bottles, with a luminous transparency superior to the one of paper. The lamps don't need of an inner support system since the bending process of the material creates a volume solid enough to support itself and ductile enough to be remodeled as desired.
This new material has high specific capacities: it's composed by a regenerated fibre with a highly reflective capacity, which can reduce the energy consumption by 40%.
A characteristic that has earned this product the winning title at the design contest Compasso d'oro 2014.
This initiative for an eco chic design provides us with a classy and sustainable solution, giving the positive message of recovery of materials that can be useful now more than ever considering the ever increasing material misuse and waste.
Finally, another particularity that makes this lamp truly useful is the fact that it can be easily kept folded in any box. Sustainable and space-saving: a true gem of design.
Sustainable and space-saving: a real design jewel.