The must for renovation: relaxing colours, 'cocoon' effect spaces and hobby rooms
The period we are experiencing has led to the rediscovery of a fundamental place, too often underestimated due to the commitments and the frenzy in which we live: we are talking about the house. We lived in it and much more, we learned to appreciate the most hidden corners and the rooms that we had in front of our eyes every day. Home was no longer just the place to go to sleep after a long day spent outside but in some cases it has become our offices and has always been the place to live moments of peace and tranquility and where to invite our friends to spend time with. It is time to give birth to a new look of the house in the direction of a harmony of spaces to make ourselves and the people we welcome feel comfortable. We are witnessing a gradual change of course: yes, we want a beautiful house that is also welcoming, where spending our time is an unforgettable experience, among relaxing colours in spaces where we can cultivate our hobbies, taking time for ourselves.
Advices from Dome for renovating your home
A few simple steps, the right idea recommended by a professional and the renovation of the interior of the house is complete. To create new spaces within the apartment by redefining the rooms and making the most of the available space, mobile wall in wood or lacquered finishes can be used, with a self-supporting sliding system or fixed on the track on the ground; or are able to rotate around a hinge, become a door, then a dividing wall but also the closure of a bookcase or walk-in closet. If they were in the same color as the wall, they can even blend in and disappear from view.
But not only that. A very striking solution for the interior renovation of the house are the glass scenes. Thanks to its lightness, glass gives elegance and modernity in any space where it is inserted, better for natural light to pass through. The thermal and acoustic insulation qualities are well known, but glass is a versatile material that well to decorations, colours, transparencies and opacities and is able to enrich any style of furniture. The transparent glass scenes allow the passage of light from one room to another, creating new spaces and paths while the smoked glass scenes give the room a night touch that accompanies rest.
Renovating spaces with colours and shades to relaxation
One of the most important dilemmas that we have to face in the interior renovation is the choice of colours for the walls of our house. The goal is to find color combinations that make us relax by not violating our imagination: a wall that we look at every day and all day, cannot be of an intense red. A small object in a corner of the living room, maybe yes. So go ahead for pastel shades, soft shades that pamper our eyes and our imagination by reducing the feeling of anxiety and contrasting stress and insomnia. Blue, green, orange, ocher are the best solutions. The blue recalls the sea, the shades between aqua green and turquoise immediately immerse us in a sweet and holiday atmosphere; green is a clear reference to nature and all of the countless benefits. It is a very important choice: each color contributes to enhancing an area of ​​the house, suggesting different scenarios.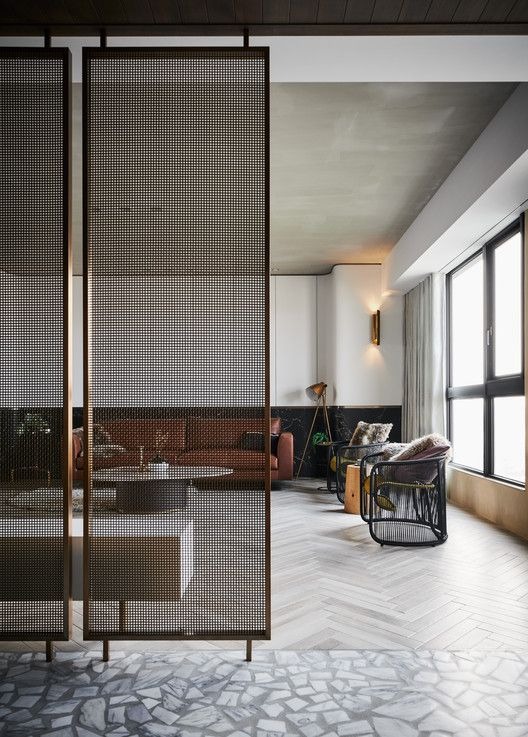 Space for hobbies: Renovating and creating an area all to ourselves
A house must know how to welcome us, make us relax, but also offer spaces in which to express our passions that are reading, listening to music, doing bricolage, keeping fit. How to get a small corner all to yourself where you can recharge your batteries at the end of a busy day? Here too, with imagination, good taste and a few small tricks, it is possible to create a room of your own. A bookcase positioned in the right place can open unimagined spaces: for example, a double-sided bookcase ensures visual continuity between spaces in the possibility of being used on both sides. Bookcases are available on the market with small desks suitable for creating study areas inside the house. There are others that are real modern antiques, in wood and steel, where aesthetics are combined with functionality. With the addition of an armchair, all this turns into a real relaxation corner. Panels and bookcases are not only furnishing accessories, but much more: they are leading strategies for an intelligent and functional interior renovation because other than furnishing they divide the space giving it a new shape.