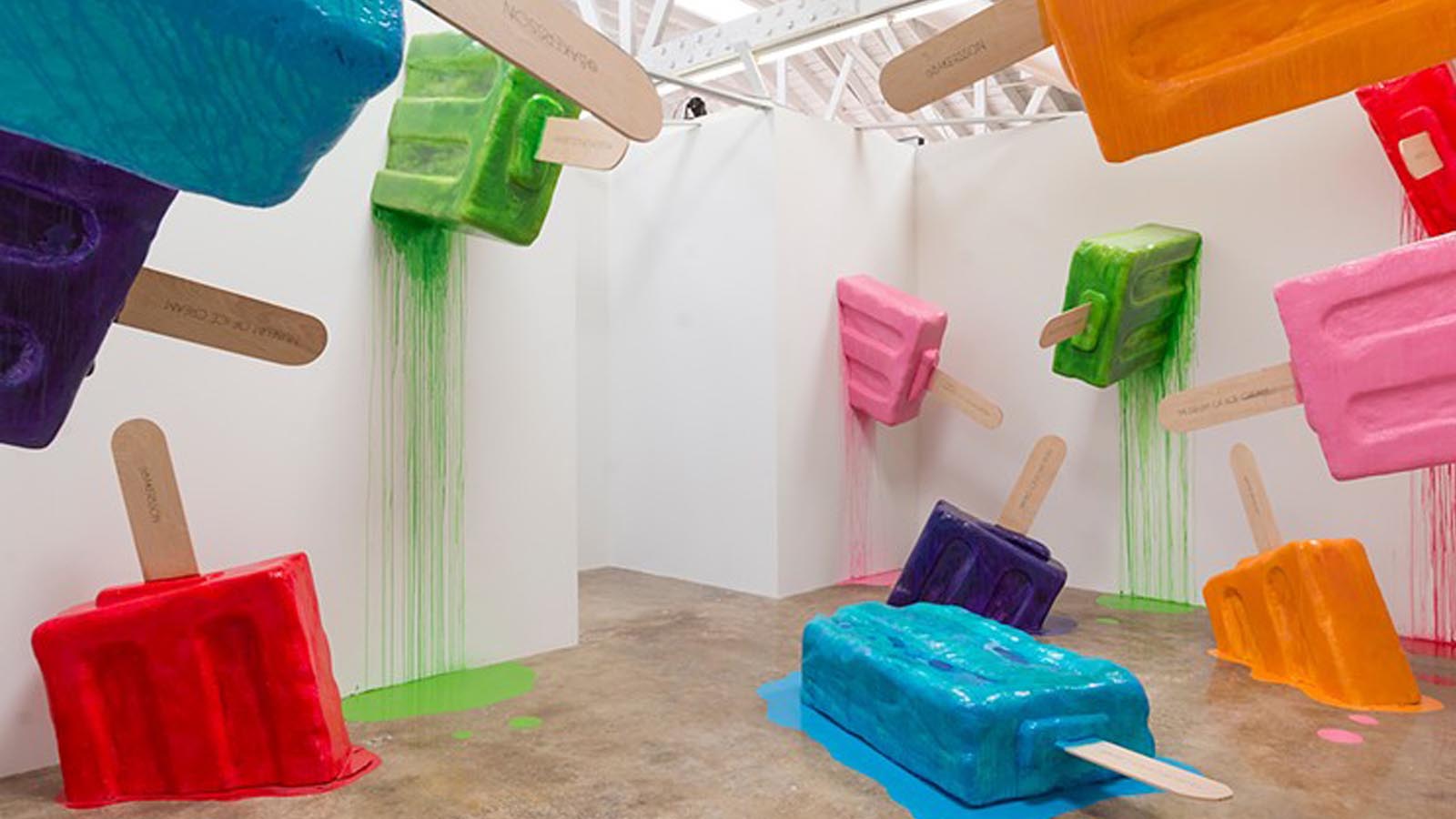 A place that is sweeping Los Angeles, the ice cream museum gives an experience made of pastel colours and many inspirational ideas of interior design.
So much pink and a content that tells a summer story, after the success of New York with thirty thousand tickets sold, the Ice Cream Museum arrives in LA and the indoor environments are a form to the imagination and the desire to share.
The West Coast is tinged with pink and the Dome team could only discover the coolest place in Los Angeles through the interior that is full of inspirational interior design ideas.
This is not an amusement park and not even an ice cream shop, this is a museum for all purposes where "sugar makes the world a better place," but behind this slogan is hiding such a successful concept by having a big success in New York then becomes four times larger space in LA.
The LA Ice Cream Museum is the place where the imagination brings together all the children and welcomes adults and teenagers in a dream location with ten installations to discover one after another.
Among the most popular installations of the Ice Cream Museum of LA there are the Grow House dedicated to the mint, California Room with the giant popsicles and, last but not least, the Sprinkle Swimming pool.
It is a pool filled with one hundred million colourful sugars, which you can dive and swim inside, don't forget to check out every installation from the sense of smell and taste to feel a complete experience.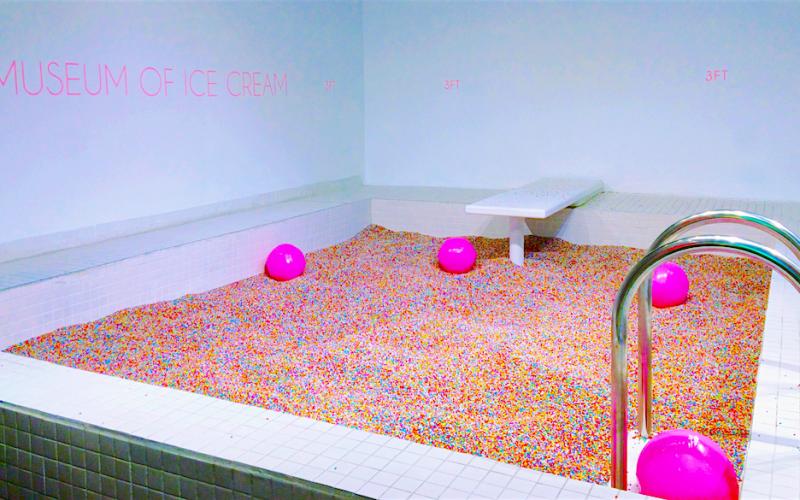 The Museum's slogan is "Come Hungry!" because within there is a corner entirely dedicated to tastings, different tastes and always surprising such as the "mochi" ice cream.
The only problem is the long waiting list to enter the museum!