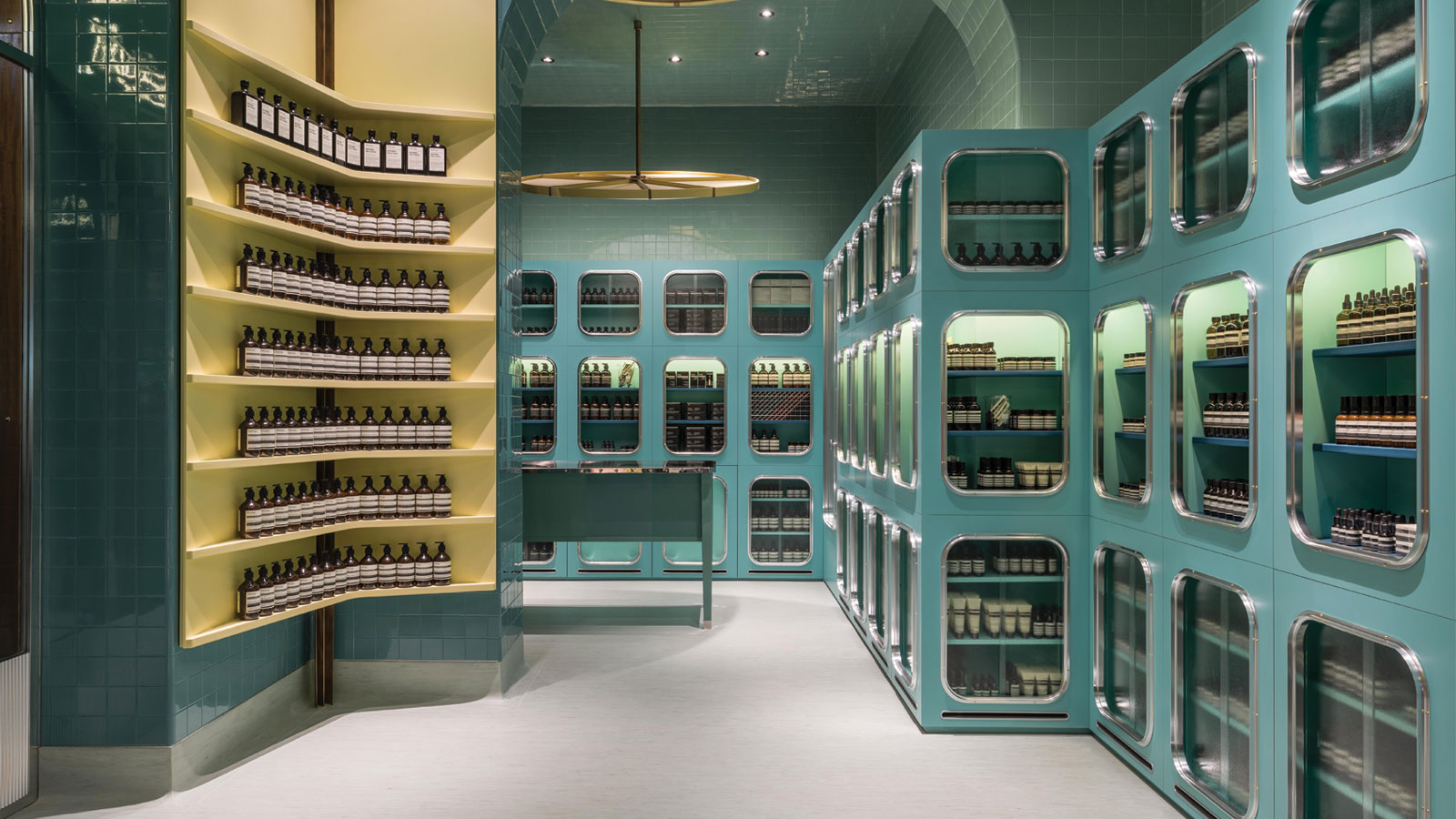 Dome Milano Studio is the Sag80 design studio, an elegant and creative space where young professionals work together to show us the ultimate in the amazing world of Architecture, Design and Fashion, always at a top level.
Their vision is great and International, don't miss to catch it! So we asked Rachele Pellegatta, Founder and Art Director of Dome Milano Studio to give us some precious tips about the most exclusive places for your shopping and more. Check them out:
AESOP – via Meravigli,18. Unique products in harmony with nature.
This historic district, among the most elegant in the city, is known to host 'The Last Supper', the Leonardo Da Vinci great masterpiece. Created in collaboration with the DIMORE STUDIO's, the new 35sqm space is a whimsical interpretation of the of Italian villas of the '30s with its walls painted in pale teal and yellow to homage the Belle Epoque. Customers can explore and choose a complete line of unique and natural products for the beauty care of Aesop. An exclusive Mecca for cosmetics.
MANDARIN ORIENTAL HOTEL – via Andegari, 9. The sophisticated Recall of the East.
In the heart of the fashion district, the Mandarin Oriental Hotel, designed by Antonio Cittero&Viel, combines the elegance of Italian design to the Eastern tradition. Located in four prestigious buildings of the eighteenth century, a few steps from Dome Studio, the hotel offers the perfect blend of comfort, style and elegance with sumptuous suites, Michelin starred restaurants, cocktail bars and Spas.
FONDAZIONE PRADA – Largo Isarco, 2. The Master of Style.
Prada represents the Magnificence of Made in Italy fashion all over the world; an absolute certainty of success in different fields. Its building, designed by OMA, hosts all year long: prestigious art exhibitions, architectural projects, an historic fashion atelier, an Academy for children, a bookshop and an authentic design treasure, the Bar Luce created by film director Wes Anderson.
TASCHEN BOOK STORE – via Meravigli, 7. Iconic and Contemporary Design.
The new store is equally a celebration of the past greatness of Italian design, forever linked to the city of Milan, and a joyful embrace of the global influences of today. An oasis where to look for inspiration from the many texts devoted to architecture and more. The interior is enriched with iconic pieces signed by great artists such as Gio Ponti, just to name one. Don't miss the new contemporary artists exhibitions on the first floor and the exclusive Taschen Limited Edition full of big celebrity names!
Discover on Facebook Dome Milano Studio