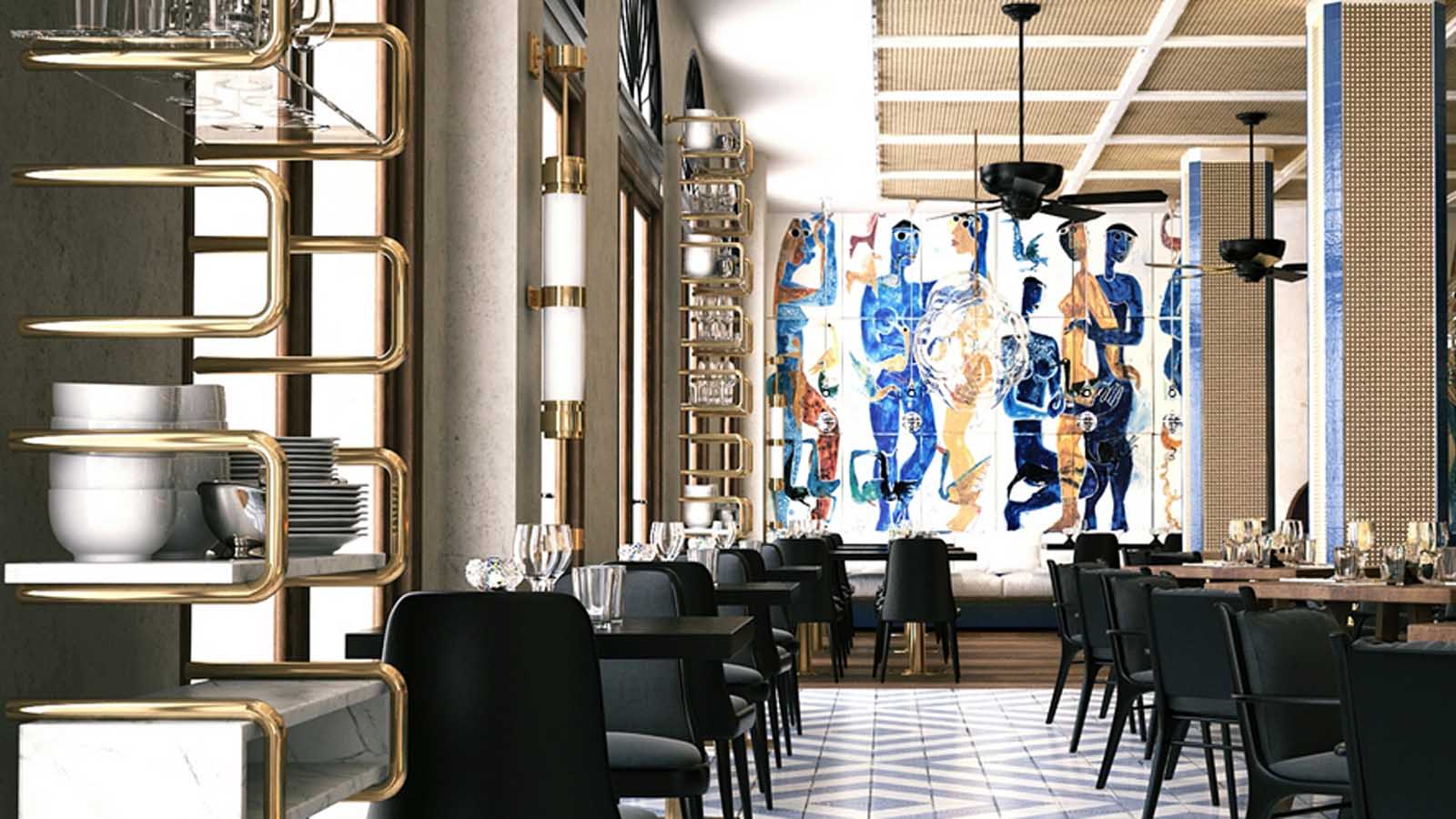 Exclusive places where to experience a unique experience, this hotel selection will be a real breakthrough and will tell the trends of interior design in Ibiza. interiordesign a Ibiza
An unusual island, made of so much more than the best-known nightclubs in the world, Ibiza is getting more and more recommended by tourists. Our selection of design hotels is the proof of this change, with so much interior design in Ibiza.
Nobu Hotel. Life on the island within the Nobu Hotel is trendy, with rooms decorated with iconic pieces and chosen to accommodate as in a home away from home. Inside, the colours vary from blue to gold and the ceiling-to-floor windows open to terraces where it's easy to hear the sound of the waves.
Gran Hotel Montesol. A historic hotel on the island, this design hotel in Ibiza opened its doors for the first time in 1933. The iconic building outside has remained undamaged even after the recent renovation of the Spanish interior designer Lázaro Rosa-Violàn, a mix of the typical island style and the most contemporary design trends.
Sir Joan. The ideal choice for those who would never give up nightlife but also for those seeking an oasis of relaxation in the heart of the island. This design hotel in Ibiza, designed by Baranowitz + Kronenberg pays tribute to the maritime style of the context in which it fits well.