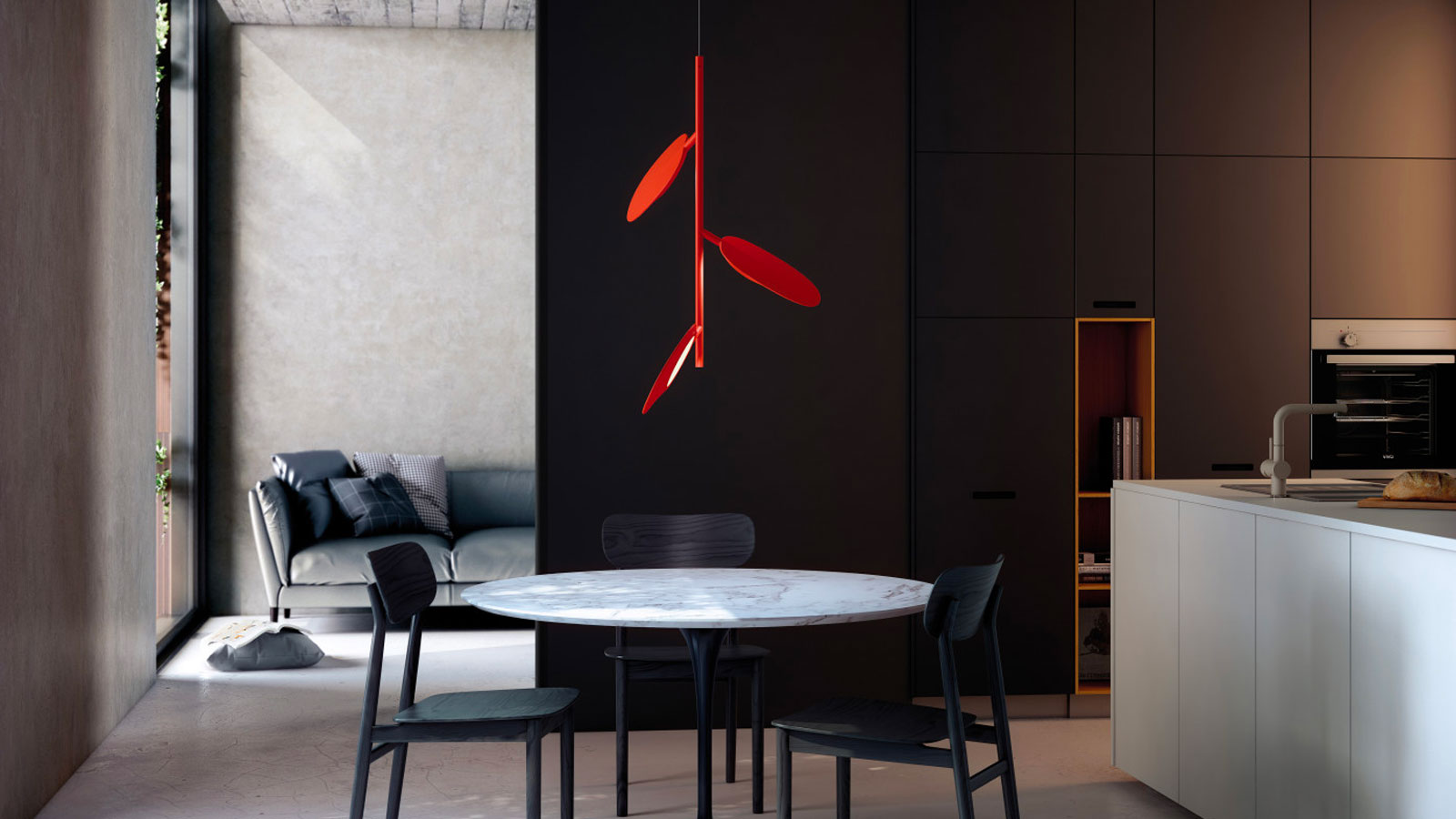 B.lux lighting is presented through the collaboration with DOME Milano Interior where it chooses to present the new collection of designers who have worked on individual projects. Among the most incisive pieces the a_Forest lamp designed by Fabien Dumas and inspired by Polynesia.
During the last Milan Design Week, in the design atelier DOME Milano Studio we presented the B.lux lighting collection featuring the contemporary pendant light design the a_Forest designed by Fabien Dumas inspired by the faraway Polynesia landscapes and moods.
Founded in Spain in 1980, the B.lux lighting design company immediately marks the signature with its first collection, impressing the American market and rapidly becoming the world's top lighting design role. Its projects are always went low-key and never exaggerated but with a strong identity and iconic position.
Right from the start, the distinctive element in B.Lux's production was aluminum, the first collections with this material were born in collaboration with designer Jorge Pensi. The polished aluminum has quickly become the trademark B.Lux and one of the key elements for its worldwide expansion.
So far, the B.Lux Group can boast pieces of famous designers such as Miguel Angel Ciganda, Jorge Pensi, Manel Ybarguengoitia, Laia Roca, Diego Fortunato, Quim Larrea & Gonzalo Mila and Josep Novell and Josep Puig.