Guapa: Modern ceiling lamp
Inspired by the Mediterranean ceramics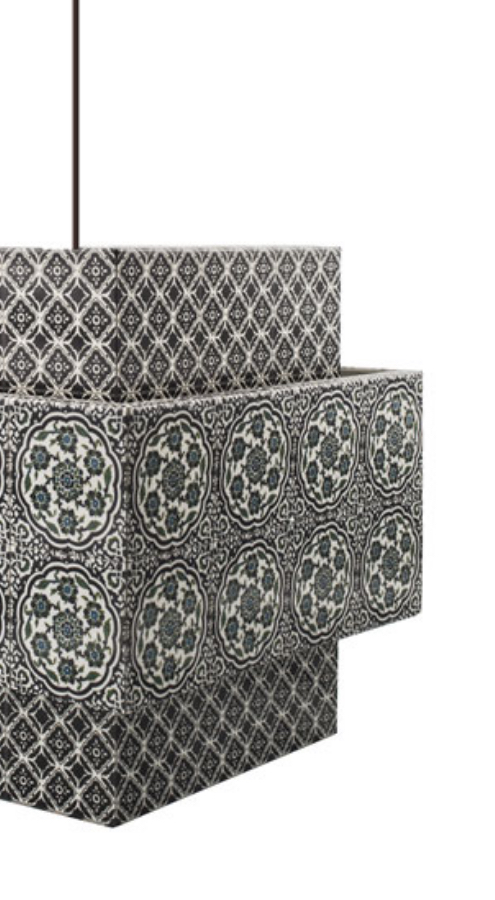 The ceiling lamps Guapa and Mas Guapa bring a summer heat to every space.
A linear lampshade consisting of a metal frame and a forex printed ceramic effect coating, are the distinctive features of these designer ceiling lamps. It can have different finishing and size options to fit in all environments.
Available in the following sizes: 30 x 30 x h.20 cm, 20 x 20 x h.30 cm, 40 x 40 x h.20 cm, 30 x 30 x 40 cm.