New Display: Best of Milan Design Week 2018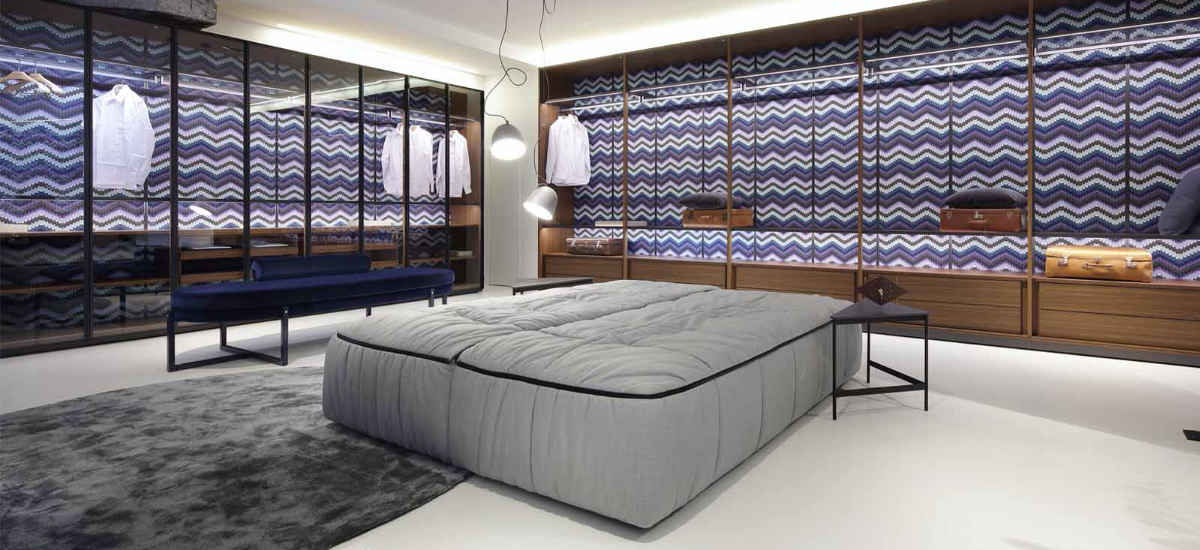 In the striking and bizzare display of colourful moths, the installation of Dome unfolds in their Milan interior design studio with projects by Arclinea, Arflex, B.Lux, aLUZejos and Porro.
Playful, arranged geometrically moths give life to an unusual pattern that openly recalls the artistic creations of Damien Hirst. These are the features of the fabric designed to cover furniture and walls that will be presented as the background to our showroom. The arrangement will form boiseries of significant aesthetic impact.
On the occasion of Milan Design Week, Dome Milano Studio will offer new creative ideas for interior design thanks to the innovative projects of our brands such as Arclinea, Arflex, B. Lux, aLUZejos and Porro.
On the 18th April Arflex will organise a cocktail party to celebrate the past and the future of the company. The display will feature many Arflex designs, including the Strips sofa, designed by Cini Boeri in 1968 and now celebrating its 50-year anniversary, and the newCradle living room set, composed of a sofa, armchairs and a coffee table. The design of the latter plays with triangular shapes and contrasting materials, offering a new concept of relax.
Arclinea will also exhibit two new kitchen designs: Principia and Italia by Antonio Citterio. Large furnished walls characterise the Principia model, in which the coarse coating of the wood is beautifully paired with the rigid geometry of the steel. In fact, Arclinea has concentrated its efforts on the development of steel, which is processed using PVD (Physical Vapour Deposition), an innovative technology that allows the metal to have different shades. The Italia model has been designed to bring the essence of a professional kitchen into our homes. The finishes are also in steel, which is chosen for its durability, resistance and hygiene. The large worktops made in Carrara marble and the built-in handles - an Arclinea patent - perfectly combine the efficiency of a professional kitchen space with the brand's interior design philosophy.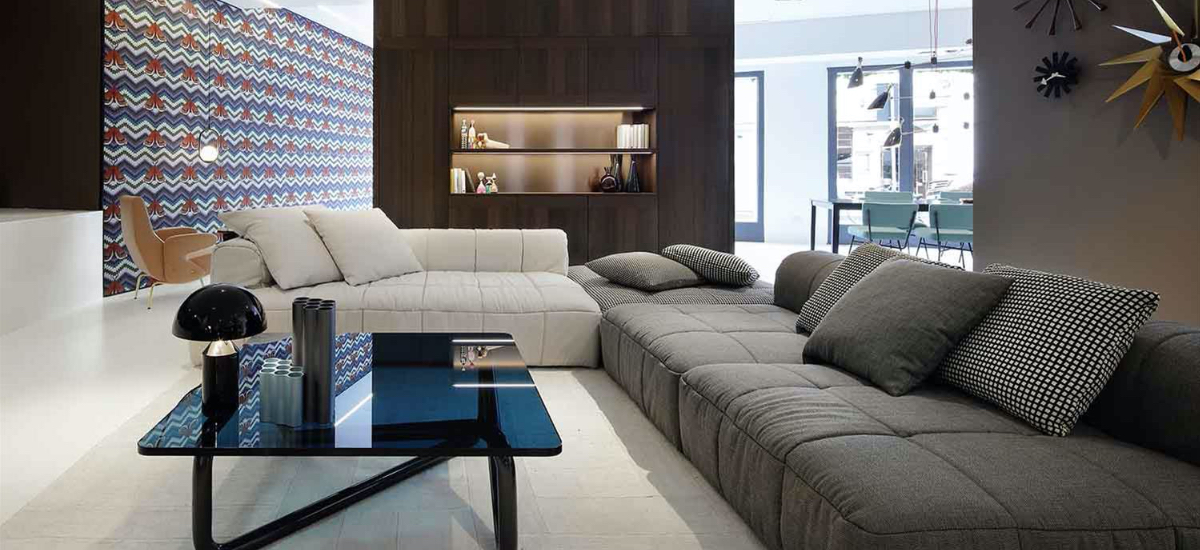 The showroom's lighting design will be provided by the Basque company B.Lux: their solutions will contribute to the elegant look of the display. The designs by aLUZejos will also be present. Designed by Silvia Massa Studio, traditional shiny tiles (Az-zulaiy means shiny stone in arabic) and clear tiles (that allow the light to shine through) find a new place in the field of lighting design in an innovative and contemporary arrangement. Porro's projects will complete the display, featuring, in particular, the Load-it bookcase. The bookcase is characterised by wax-finished steel shelves, that give a touch of modernity to your home. Porro will also display a variety of storage solutions through its modular wardrobe designs.
Discover with us the new influences of design presented for the best of Milan Design Week 2018 and experience the magnificent visual impact of high-quality design.